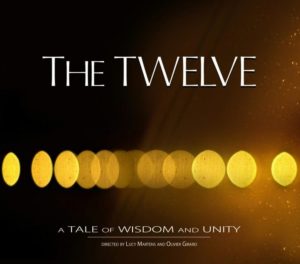 Invitation to an exclusive performance
of the not yet released documentary "THE TWELVE"
& Concert by SASPERELLA aka Saskia Baumgart,
guest LILIA
& a final discussion with MARA DANIELA OVERBECK.
In support of the Le Ciel Foundation.
TRAILER
www.thetwelvefilm.com/the-twelve-trailer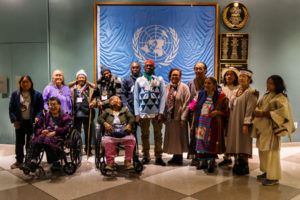 "The Twelve" tells the story of twelve Spiritual Elders from around the world gathering at the United Nations in New York
to perform a unique ritual for humanity and the earth.
The twelve come from Australia, Alaska, Botswana, Gabon, Nepal, Japan, Mexico, Colombia, Brazil and Siberia.
Interviewed in their hometowns, these give an unprecedented insight into their knowledge, traditions and rituals.
Each of the Twelve shares a long-forgotten wisdom about our eternal and complex relationship with nature and all humanity.
We follow four of the elders traveling to New York for the first time, from the isolated shores of Siberia, the mountains of Colombia, the jungles of the Amazon, the deserts of Botswana, and experience the powerful energy of their three-day reunion in New York. Their messages are consistent in their warning that a fundamental change in the present course of our planet must be accomplished.
Le Ciel Foundation is a charity based in London that implements projects to reconnect people to nature and raise awareness on the planet.
The movie "The Twelve" is one of these projects. More information about the future projects:
www.LECIELFOUNDATION.com
and see the QR code in the appendix.
We will perform this unique film followed by a talk, Q & A
L I V E M U S I C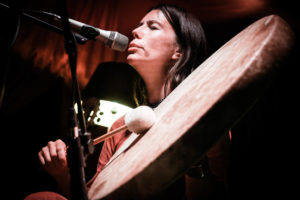 Vocal & Sound Magic by SASPERELLA aka Saskia Baumgart
A sound ritual concert as a concertante sound magic
The shamanically inspired singer & music therapist plays with the facets
her voice and various sound instruments, weaving magical atmospheres,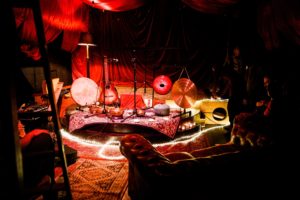 combining weightlessness and depth, creating spaces by forming bridges
between concrete earthiness and the infinite space of the sounding universe.
Live Impression:
& SPECIAL GUEST
LILIA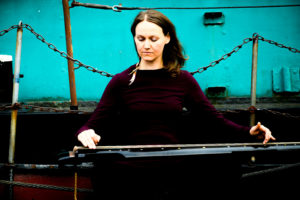 at the Chinese Gu Qin,a seven-string zither,
rich in overtones, which originates from the more than 3000-year-old Taoist tradition of Asia, a temple instrument of ancient China,
that reminds us of the Taoist culture with its sounds
and us, together with the Slovak overtone flute
Fujara, leading into distant worlds & new dimensions.
Live Impression:
REGISTRATION
Only with RSVP at mara@sandrasekaram.com
We are so happy to share the movie with you!
Love Saskia & Mara